FREJA eID – THE eID FOR SWEDEN'S MUNICIPALITIES
Sweden is in the midst of the biggest transformation ever as a result of the digitization. Users have high demands on availability and service, an increasing number of systems must be made available to large user groups while you must take GDPR compliance and eIDAS compatibility into account. An approved Swedish e-ID is the solution.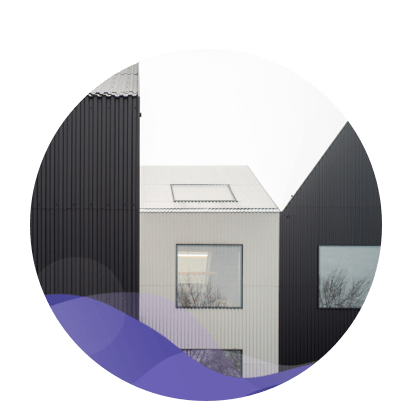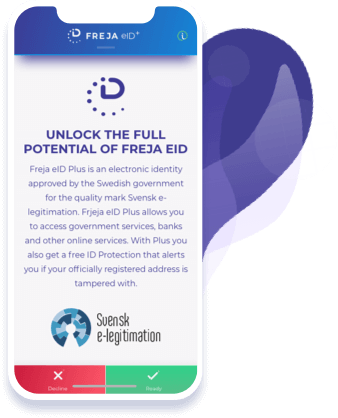 WHAT IS FREJA eID?
Freja eID is the next-generation mobile e-ID that gives back control of the digital life to the user. With Freja eID, users can identify themselves to log in, confirm purchases, make legally binding signatures and communicate securely in the digital world. Freja eID is available in three trust levels, of which the highest, Freja eID+, is approved for the governmental quality mark Swedish e-identification.
Back To Industries
WHY FREJA FOR SWEDENS MUNICIPILATIES?
APPROVED FOR THE GOVERNMENTAL QUALITY MARK
Freja eID is the only mobile eID approved, by DIGG – the Swedish Agency for Digital Government, for the governmental quality mark Svensk e-legitimation. All users undergo a certified validity check of ID documents and ID photo performed by security-classed personnel in the Freja eID security center. In addition, a physical ID check is carried out at more than 2000 Freja eID agents at ICA, Coop and Willys, among others.
TRUST LEVEL ACCORDING TO NEED
Freja eID is available in three trust levels, of which the highest one, Freja eID+ has the governmental quality mark. But within the municipalities there are different user groups and everyone does not need the highest level. School students can, for example, use Freja eID Extended where the identity is checked in the same rigorous manner, but where there is no requirement for physical ID control. This means that a user can get his / her e-ID issued within a few minutes via the mobile phone.
REPLACES PASSWORD WITH TWO-FACTOR AUTHENTICATION (2FA)
For managing sensitive personal data over the internet, it is inappropriate and sometimes disallowed to use passwords as an ID method. In addition, passwords are administratively onerous, costly and provide a bad user experience. Freja eID provides 2FA with the mobile app in combination with biometrics or PIN.
FOR ALL USERS AND SYSTEMS
Freja eID is approved for both citizens, service providers and school students. Since Freja eID also supports many technical standards, such as SAML2, it can be used in many more systems than other established eID:s.
ELECTRONIC SERVICE ID
Freja eID can be used as an electronic service ID for service providers within all levels of the municipality. By Freja eID also supporting more attributes than just user name, for example, employment number can be used at login, so that the users does not have to use their personal identity number in their professional duties.
ENABLES ELECTRONIC SIGNATURES
With Freja eID, the user can make legally binding electronic signatures, either directly or via a signature service. Freja eID also supports long-lasting transactions. This means that you can send a transaction that the user has up to 30 days to sign. You can in addition choose storing of signatures made with Freja eID.
READY FOR INTEGRATION
Freja eID is ready for integration with all the major eID integrators, system integrators and signature services. Read more about our partners here. You can also integrate via our RestAPI or via our SAML IdP.
MEETS REGULATORY REQUIREMENTS
No other e-ID makes it so easy for you to meet different requirements. Freja eID meets SAMBI's requirement for Swedish e-ID at trust level 3, School Federation's requirement for 2FA, is prepared for eIDAS and is completely adapted to GDPR and can be used for consent as well as for overview of personal data management and user history.
ALLOWS ID INTERCHANGE
Freja eID can be used for ID interchanging to, for example, physical access cards.
REFERENCES AMONG MUNICIPALITIES