FREJA eID – THE eID FOR BANKING AND FINTECH
With all the challenges that come with the digital transformation, the mobile shift and the fundamental changes PSD2 brings on, identity is a core asset. A user friendly and versatile eID is the key factor for controlling the end customer relation, increasing customer interaction and creating new and innovative services.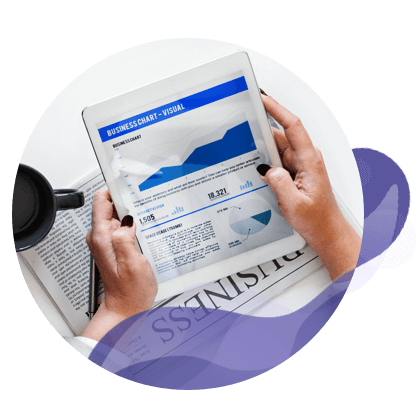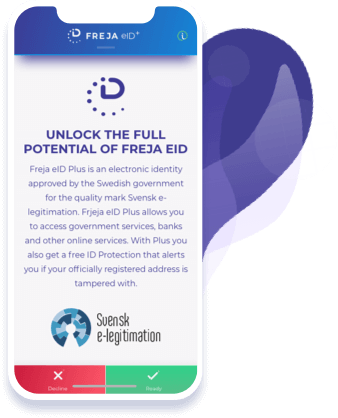 WHAT IS FREJA eID?
Freja eID is the next-generation mobile e-ID that gives back control of the digital life to the user. With Freja eID, users can identify themselves to log in, confirm purchases, make legally binding signatures and communicate securely in the digital world. Freja eID is available in three trust levels, of which the highest, Freja eID+, is approved for the governmental quality mark Swedish e-identification.
Back To Industries
WHY FREJA eID FOR BANKING AND FINTECH?
FULFIL PSD2 REGULATIONS
An important effect of PSD2 is the ban on fixed passwords and the use of many of today's popular 2FA methods to approve online payments. Mobile ID with locally stored PIN codes, SMS verification, "scratch cards" and similar solutions are not approved 2FA methods anymore. Freja eID adds two-factor authentication at login and signatures and meets the requirements set in PSD2 for online payments.
REDUCE FRAUD
The online frauds grow at a staggering rate and the police are powerless. The only ones who can solve the problem are banks and card issuers. By adding e-identification as a requirement for online card payments, loan applications and other transactions, the possibilities of the fraudsters are reduced. Since Freja eID has a pricing model with a roof, it basically does not add any extra cost to adding e-identification in each individual transaction.
AN INDEPENDENT SOLUTION
The dominant eID solution in Sweden is currently controlled by a few banks. If you are not one of these, you should ask yourself whether it is reasonable that access to your services – and the opportunities for business development – is in the hands of your competitors.
A MOBILE BACKUP
Most Swedish banks are today dependent on a mobile login method with a security token as a backup method. The problem with this is that the security token is a costly solution and in addition, the time frame for issuing a security token – or a mobile ID – is quite long. Freja eID can be issued to a user within a few hours and also entails great cost savings in relation to handling of physical devices.
FREE ID PROTECTION
Banks, finance companies and card issuers are often the ones held economically responsible for the cost of online fraud and ID hijacking. With Freja eID you can counteract and reduce the frauds. With Freja eID+, the user receives a free ID protection that warns if someone changes the user's registered address or adds a special address, which is often the first step of an ID hijacking.
REFERENCES IN BANK AND FINTECH
Read about why Resurs Bank, with five million users in the Nordic region, has chosen Freja eID: