FREJA eID – THE eID FOR HEALTH AND CARE
Organization, governance and working methods in health and care must follow society's digital transformation. To get the best effect from the possibilities of digitization, the identity is a key factor; this applies to both employees that are daily handling sensitive patient information as well as to patients in order to be able to offer all the digital care services that are now emerging.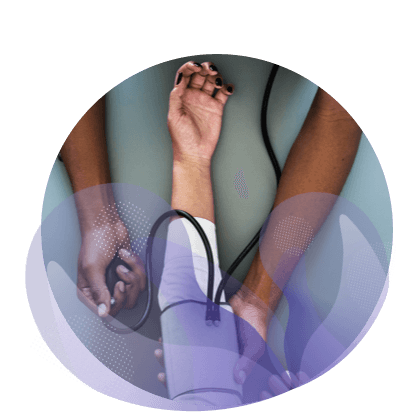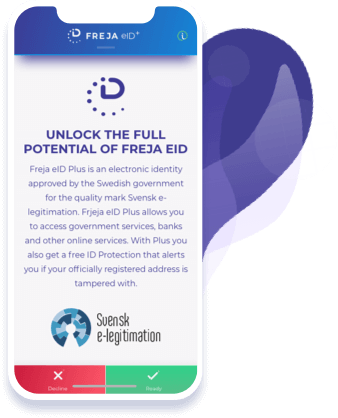 WHAT IS FREJA eID?
Freja eID is the next-generation mobile e-ID that gives back control of the digital life to the user. With Freja eID, users can identify themselves to log in, confirm purchases, make legally binding signatures and communicate securely in the digital world. Freja eID is available in three trust levels, of which the highest, Freja eID+, is approved for the governmental quality mark Swedish e-identification.
Back To Industries
WHY FREJA eID IN HEALTH AND CARE?
THE ONLY MOBILE e-ID FOR SAMBI
On behalf of eHälsomyndigheten, SAMBI enables secure access to digital services for staff in the healthcare sector, including pharmacies and veterinarians. SAMBI is a federation that enables a user to log in once via their home organization with single sign-on and then access all services linked to SAMB, for example when prescribing e-prescriptions or other services that retrieve information about patients.
By November 2019 at the latest, everyone who carry out healthcare and uses the services of the eHälsomyndigheten must join SAMBI Säker åtkomst (safe access).
Freja eID+ is the only mobile e-ID that meets the requirements for SAMBI, as it has been approved for the governmental quality mark Svensk e-legitimation at trust level 3. During a transition period until June 2020, exemption is granted to use SITHS in SAMBI.
Currently, Freja eID+ is the only mobile and future-proof eID for access via SAMBI
SAFE HOME HEALTH CARE
All digital services that are now emerging within home health care require that the patient can be identified electronically in a reliable way. When the patient sends their data via the Internet – data that is the basis for sometimes vital prescriptions – the identity becomes a basic requirement in the digital care that will take over much of the traditional meetings between the healthcare provider and the patient.
ID FOR DIGITAL HEALTH
Digital health have in a short time reached a broad user base in Sweden. A safe identification of the patient is a basic requirement for being able to provide care and prescription remotely. Freja eID is easily integrated into both mobile apps and web-based services for user identification.
CONSENT FOR GDPR
A large part of the information that the care providers handles about patients is such that the healthcare provider has legal grounds to treat and thus does not need to obtain consent. But as healthcare is digitized, systems and databases are combined for increased efficiency and better care, there is a risk that part of the patient information must have the user's consent in order to be treated. With Freja eID you can obtain consent signed with a legally binding electronic signature.
REFERENCES IN HEALTH AND CARE