FREJA eID – THE eID FOR THE REAL ESTATE AND HOUSING INDUSTRY
For property managers and landlords, identity is central to the services they offer their tenants. When the core of the rental housing industry's digital transformation is based on secure digital identities, the prerequisites for large cost savings and lucrative business opportunities are optimal. A user-friendly and versatile e-ID make the digital identity an important asset.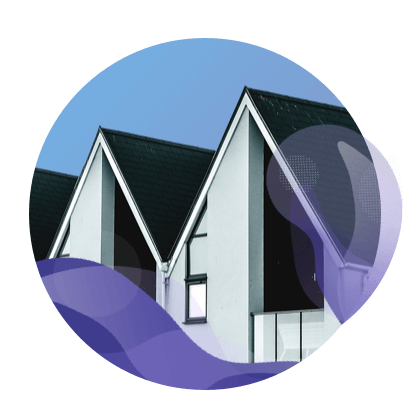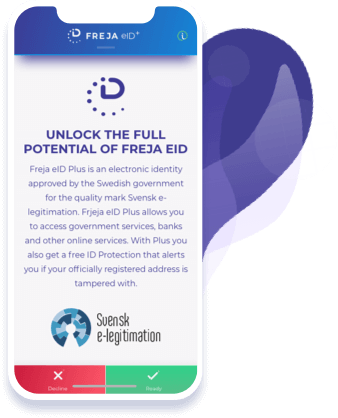 WHAT IS FREJA eID?
Freja eID is the next-generation mobile e-ID that gives back control of the digital life to the user. With Freja eID, users can identify themselves to log in, confirm purchases, make legally binding signatures and communicate securely in the digital world. Freja eID is available in three trust levels, of which the highest, Freja eID+, is approved for the governmental quality mark Swedish e-identification.
Back To Industries
WHY FREJA eID FOR THE REAL ESTATE AND HOUSING INDUSTRY?
SAFE AND SMOOTH APPLICATION
Users seeking housing can easily identify with the Freja eID app for access to your application service for vacant housing. In this way, you can ensure the identity of those who apply and you can directly obtain GDPR consent for handling personal data during the application process for credit checks, references and more.
FREE ID PROTECTION FOR YOUR DWELLING OWNERS AND TENANTS
Changing the registered address is often the first step in an ID hijacking. With Freja eID+, the user receives a free ID protection that warns if someone unlawfully changes the user's address or adds a special address in the Swedish population register.
CONTROLLED ACCESS TO YOUR SERVICES
With Freja eID you can give your tenants a seamless user experience and handle all service notifications, storage rent and other services where you have to be sure that the person who orders the service also is the tenant or the dwelling owner. Freja eID can also be used in your booking systems for laundry rooms, and thus you can eliminate problems associated with overuse or unauthorized use of all bookable facilities in your properties.
ELECTRONIC CONTRACT MANAGEMENT
With Freja eID, users can make legally binding electronic signatures, for rental agreements, redundancies, changes of terms and replace other paper-based processes. Freja eID can be used for electronic signatures directly in your service or via the signature service you use.
REFERENCES IN THE REAL ESTATE AND HOUSING INDUSTRY
Boplats Sverige is a marketplace for vacant rental apartments that have chosen Freja eID for user registration and for login to the service.