FREJA eID AND YOUR IT PARTNERS
We have established commercial and technical cooperation with leading partners regarding integration and ID management. If you have any of these partners as a supplier, it is extra smooth and easy for you to integrate your services with the e-identification service Freja eID. If you would like to be a part of Freja eID please contact us.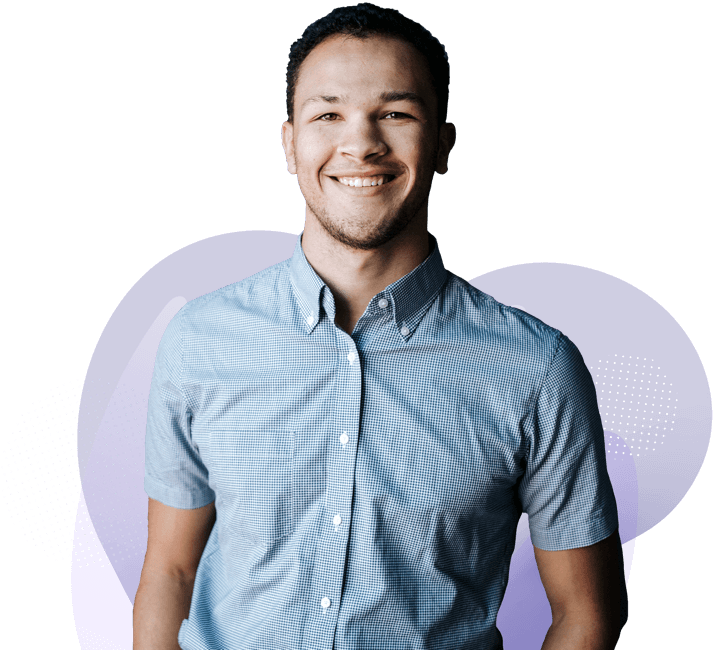 GOOD COOPERATION GIVES GOOD RESULTS
Click to see more information and contact details for our partners below.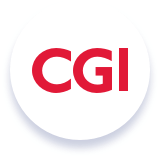 CGI
CGI
CGI works side by side with its customers to help them reach their goals. CGI does this by combining its industry knowledge, innovation ability, technical expertise, local presence and global delivery capacity. With 40 years of experience creating and running community-bearing and business-critical solutions, CGI is a strong partner in the digital journey.
CGI specializes in digital transformation, innovative technologies, application services and infrastructure services.
CGI can provide the integration of Freja eD in a variety of areas, including: banking and finance, communication, health and care, public sector, commerce and consumer Services, industries, transportation and logistics, insurance, oil and gas. Several government agencies and municipalities has opened up for Freja eID as an ID method.
Contact information CGI
URL: www.cgi.se
Phone: +46 8 670 20 00
Contact Person: Erik Nord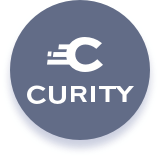 CURITY
Curity
Curity is the leading provider of API-driven identity management that provides uniform security for digital services. Curity Identity Server is the world's most powerful OAuth and OpenID Connect Server. Curity is used to log in and secure millions of users' access to web and mobile apps via API and Microservices. Curity identity server makes it easier for larger companies and organizations with different databases, APIs and existing applications to take advantage of and build in login methods like Freja eID. With Freja eID and it's nationwide network for physical identification control, it is easy for large organizations with hundreds of thousands of users and complex services to benefit from a secure login method.
One of Sweden's largest pharmacy chains has integrated Freja eID+ via Curity as a Service ID for its staff. Freja eID+ meets SAMBI's requirement for e-identification with confidence level 3 (LOA3). As of spring 2019, this confidence level will be required for all healthcare providers' access to the eHealth services (eHälsomyndigheten), this also includes pharmacies.
Contact information Curity
URL: www.curity.io
Phone: +46 8 410 737 70
Contact Person: Stefan Nilsson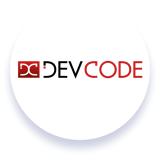 DEVCODE
Devcode GII
Consultant company that works with the latest technology and where the assignments are wide-ranging. Devcode are specialists in the integration of digital identification methods, 1-click onboarding and secure logins. They have, among other things, clients in the gaming industry, startups, banking and finance, the cultural industry and within municipalities and county councils.
The collaboration between the e-identification service Freja eID and DevCode means that Global Identity Integrator offers Freja eID as an identification method to all its customers who have great demands for secure customer identification but who lacked an internationally scalable e-identification to solve this challenge. The payment group Bambora, which offers payment services for the physical store, e-commerce and mobile commerce, has been integrated via Devcode GII. Gumbler is an example of a company in the gaming industry that has been integrated with Freja eID with integrated payment solutions and secure KYC processes.
Contact information Devcode GII
URL: www.devcode.se
Phone: +46 72 184 40 40
Contact Person: Peter Källström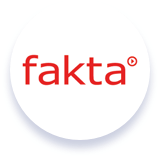 FAKTA
Fakta
Fakta digitize businesses. We develop web-based systems and platforms for a number of industries and business areas. Our main business area involves development of business-related web-based systems.
Private companies, construction and real estate companies, energy companies, banking and insurance companies, travel companies, gaming companies, authorities and government agencies, are examples of areas where Fakta can be responsible for the integration of Freja eD. For example Key Group Sweden AB is integrated with Freja eID via Fakta.
Contact information Fakta
URL: www.fakta.se
Phone: +46 8 545 182 00
Contact Person: Niklas Dahlstrand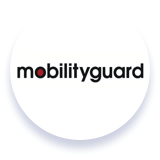 MOBILITY GUARD
Mobilityguard
Mobilityguard AB is one of the market leaders in information and IT security. They develops innovative technical security products for access management, such as authentication solutions, access control, identity management, single sign-on (SSO) and electronic signatures.
Examples of areas where Mobilityguard can provide integration with the e-identification service Freja eID are private companies, industry organizations, authorities and the public sector.
Contact information Mobilityguard
Phone: +46 31 760 67 70
Contact Person: Gunnar Johansson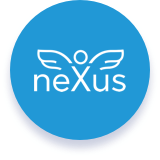 NEXUS
Nexus
Swedish-owned Nexus Group is an innovative and fast-growing identity and security company specialized in, for example, identity carrier. authentication, electronic signatures, access control, Public Key Infrastructure (PKI), etc. Nexus aims to secure society by enabling trusted identities for people and things in the physical and digital world.
Examples of Freja eID customers that have been integrated via Nexus are Boxholm, Kinda, Vimmerby, Ydre, Åtvidaberg and Ödeshög Municipality. Today, the authentication platform Nexus HAG is used in the six municipalities for logging in to intranets, school staff logging in to their operating systems and even school students logging in via the system. Customers and partners choose Nexus HAG to enable secure login to various business systems with the service ID:s or the public e-ID:s available on the market. Through the integration, Freja eID is now available for large user groups within eg. public sector. These users can now start using Freja eID as a secure login method and for electronic signatures, etc
Contact information Nexus Group
URL: www.nexusgroup.com
Phone: +46 8 685 45 60
Contact Person: Stefan Runneberger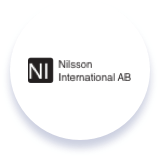 NILSSON
INTERNATONAL
Nilsson International
Nilsson International provides organizations with e-ID and Secure Digital Communication (eDelivery) between organizations and individuals via the Internet, in call centers, mobile payments on international and local markets.
Our customers range from health care, investment companies, telecoms, insurance companies, auditing companies, etc. Our partners include AWS, Swish, e-ID providers and a number of IT and security companies.
Contact information Nilsson International AB
Call centre: +46 701 941 000 (identify yourself with Freja eID on the call)
Direct: +46 70 575 99 87
Contact Person: Gunnar Nilsson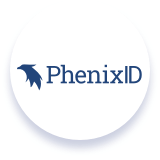 PHENIX ID
Phenix ID
Phenix ID provides solutions that enable organizations to secure their digital identities and resources in a safe and cost-effective manner. Regardless of the size of the company, the solutions are easy to install and adapt to existing infrastructures. Authentication solutions, identity management, MyApps, the School Federation and password management are some of Phenix ID's special areas.
The public sector, authorities and industry organizations are examples of areas where Phenix integrates the e-ID service Freja eID.
Contact information Phenix ID
URL: www.phenixid.se
Phone: +46 8 667 75 55
Contact Person: Peter Lauren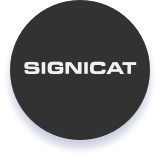 SIGNICAT
Signicat
Signicat is one of Europe's leading suppliers of electronic identity and electronic signature. The company was founded in 2007 and offers cloud-based solutions to both the private and public sectors. Signicat's solutions are used by banks, financial institutions, authorities and large, small and medium-sized companies. Signicat handles user authentication, offers electronic signature, user identification and retention of documents.
Resurs Bank is a strong financial player that has been integrated with the e-identification service Freja eID. Resurs has tens of thousands of stores in the Nordic region and through them a customer base of about five million individuals. By adding another identification method through Freja eID, Resurs Bank creates the conditions for its partners in the retail sector to be able to offer their customers more options in the future for a smooth and secure user experience.
Contact information Signicat
URL: www.signicat.com
Phone: +46 70 891 70 20
Contact Person: Ida Hagernäs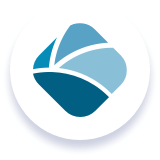 SVENSK E-IDENTITET
Svensk e-Identitet
Svensk e-identitet is the market's top provider of services for login, authentication and signing, as well as agent services for HSA, SITHS and Sambi. In the comprehensive and technology-independent service portfolio of Svensk e-identitet there are many flexible cloud services which quick and easy contribute to both public and private businesses being able to live up to applicable security requirements for login, authentication and signing together with their system suppliers. It is neither complicated nor expensive.
A large number of municipalities and authorities, such as Spelinspektionen (the gaming inspection service) with its service "spelpaus.se", have joined Freja eID via Svensk e-identitet.
Contact information Svensk e-identitet
URL: www.e-identitet.se
Phone: +46 18 481 19 00
Contact Person: William Blomquist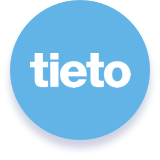 TIETO
Tieto
Tieto is the Nordic region's leading IT company that delivers software and IT services. The company's goal is to take advantage of the opportunities in a data-driven world and create lasting values for people, business and society. The company's expertise includes digital experience and consulting as well as industrial solutions and software, as well as research and development services for software, cloud services, data and AI. Tieto is also experts in managerial services and integration.
Examples of Freja eID customers that have been integrated via Tieto is Järfälla municipality where the e-identification service Freja eID now constitutes a secure identification method for citizens and employees in the municipality's system. The Municipality of Södertälje also offers, through Freja eID, for the first time a uniform solution for e-identification, for both citizens and employees. For electronic signatures via Tieto, Tieto Public Document Signing, an independent signature service that is integrated with Freja eID, is used. With this solution, companies, authorities and organizations can make legally binding electronic signatures and streamline their operations.
Contact information Tieto
URL: www.tieto.se
Phone: +46 8 104 810 000
Contact Person: Pasi Hautamäki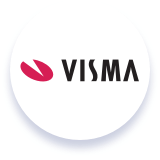 VISMA
Visma
Visma Consulting's driving force is to contribute to a better society through digitalization. We help our customers grow using digitalization, with commitment and understanding of their business. Visma's goal is to simplify and streamline the customers' work and processes.
We offer our customers Freja eID as an important component of our range of secure solutions for authentication, login and signing in the private and public sectors. Vismas Ciceron Federation Service is a comprehensive identification and signing solution where e-ID's from all approved publishers can be used.
Contact information Visma Consulting AB
URL: www.visma.se
Phone: +46 70 128 32 07
Contact Person: Erling Sjöström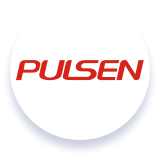 PULSEN
Pulsen
Med effektiva digitala informationsflöden mellan människor, mobila enheter, molntjänster, system och organisationer ökar flexibiliteten och därmed möjligheten att utveckla en verksamhet mot nya mål. Vår vision är att vara Nordens ledande leverantör av säkra och integrerade digitala informationsflöden.
Kontaktuppgifter Pulsen Integration
URL: www.pulsen.se
Phone: +46 72 451 71 98
Contact Person: Martin Wall