FREJA eID – THE eID FOR RETAIL
The traditional retail is today being challenged from many directions. At the same time, with the help of today's technology, the possibilities have never been greater for creating a fantastic customer experience and creating new business opportunities. The key is to identify your customers.
We see how physical commerce and e-commerce cross each others' domains to an increasing extent; Traditional e-retailers start physical retail stores and vice versa. For those retailers that focus on more channels, it will soon become apparent that a common customer identity is a prerequisite for following the customer in all channels. The solution is an e-ID.
But even retailers who only invest in the physical channel must start using digital tools to cope with competition. And here too, e-ID is the key to a customer-centric experience.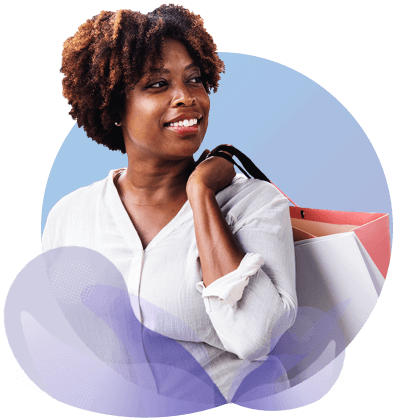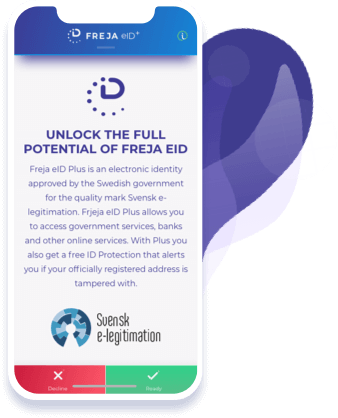 WHAT IS FREJA eID?
Freja eID is the next-generation mobile e-ID that gives back control of the digital life to the user. With Freja eID, users can identify themselves to log in, confirm purchases, make legally binding signatures and communicate securely in the digital world. Freja eID is available in three trust levels, of which the highest, Freja eID+, is approved for the governmental quality mark Swedish e-identification.
Back To Industries
HOW CAN FREJA eID HELP RETAILING?
CREATE A PERSONALISED SHOPPING EXPERIENCE
A physical store has so much greater possibilities to create a personal experience. Nevertheless, over the last decade, physical stores have been totally surpassed by e-merchants presenting tailor made offers and customer-unique communication. The reason is, of course, that their knowledge about the customer is on a completely different level.because the customer is identified in each interaction. With Freja eID, physical stores can build an equally strong relationship with the customer – if not stronger because you also have the personal meeting.
IDENTIFY THE CUSTOMER AT THE ENTRANCE
Today, customer identification – if implemented at all – occurs at check-out when the customer swipes his or her membership card and that's is quite too late. With Freja eID, the customer can "check in" at the store by scanning a QR code or by other technologies. From then on you can guide the customer through the store and present relevant offers based on the purchase history in the user's mobile phone.
BETTER SELF-SERVICE AND CHECK-OUT
Today, self-service is based on the customer identifying himself with his debit card. Why should you give away that possibility to someone else? Freja eID does not limit the payment option to debit card only. If you have a secure identification of the customer, you can offer to check out with other payment options; third party providers, mobile payment, credit or via your own financial service/bank in case you have one.
RECRUITMENT TO CUSTOMER/LOYALTY CLUB
To be standing at the cash register with a long queue of people behind you while filling in a paper form to become a member of a customer club is a nightmare many avoid. In addition, it is a nightmare for the store to collect a qualified GDPR consent in these circumstances. With Freja eID you solve this in one click. The customer scans a QR code at checkout, receives a transaction in the Freja eID app – including GDPR consent – approves and, as if by magic, your system has been fed with the customer data that the customer approved to send to you; social security number, telephone, e-mail and address. A friction free onboarding along with a good incentive to join the customer club will do wonders.
ID FOR EMPLOYEES
Freja eID can be used as an e-service ID for your employees. This means that you can phase out 20th-century solutions like cards and passwords for employees to identify themselves with in your internal systems. The cost savings of handing over the identity management to Freja eID are significant, but above all, you get a system that is extremely flexible and where you can digitally onboard employees in just a few minutes.