FREJA eID – THE eID FOR EDUCATION
Few areas have so quickly embraced the possibilities of digitization as the field of education. Digital teaching aids, interactive platforms and electronic communication between students, teachers and parents are just some of the tools that have been added in recent years. Regardless of which ambitions a school or an institution has regarding digitization, the identity will be a basic component. And this is why Freja eID is the solution.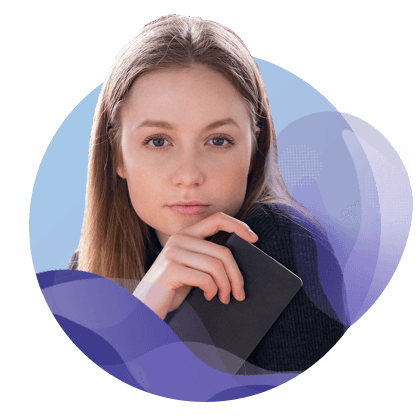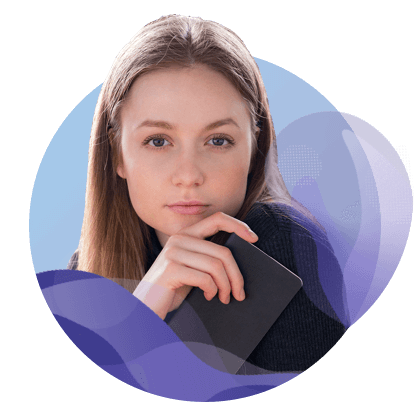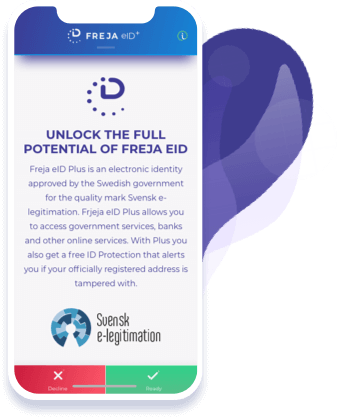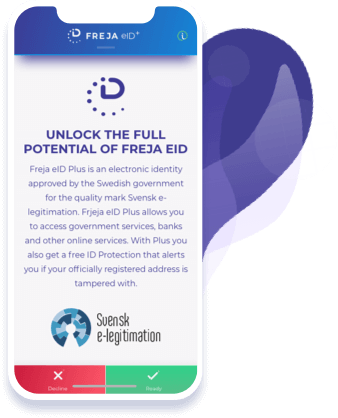 WHAT IS FREJA eID?
Freja eID is the next-generation mobile e-ID that gives back control of the digital life to the user. With Freja eID, users can identify themselves to log in, confirm purchases, make legally binding signatures and communicate securely in the digital world. Freja eID is available in three trust levels, of which the highest, Freja eID+, is approved for the governmental quality mark Swedish e-identification.
Back To Industries
WHY FREJA eID IN EDUCATION AND SCHOOLING?
SAME ID FOR ALL USERS AND SERVICES
With Freja eID you can use the same ID solution for students, teachers, staff and parents. Thanks to Freja eID also meeting all technical standards, such as SAML2 (unlike other broad eID:s) you can use Freja eID for all systems, both internal and external.
TAKE OFF THE BURDEN OF ID ISSUANCE
The release of Freja eID is completely disconnected from you as an organization. Freja eID takes care of the user registration and makes all necessary checks of the user's identity. This means that you can eliminate all administration related to the release of the electronic ID document.
A QUALITY BRANDED e-ID FOR SCHOOL FEDERATION
School Federation is part of a standardized login solution that facilitates for pupils, teachers and various suppliers of the school's digital services. This makes it possible for pupils, to with a single login, reach all the services in the school environment, both those who are in the school and those who the school subscribes to via the internet. Freja eID is the only mobile e-ID that is approved for the governmental quality mark Svensk e-legitimation. Freja eID is the easiest way to meet both technical and regulatory requirements for connection to School Federation.
MEET TWO-FACTOR AUTHENTICATION REQUIREMENTS (2FA)
Both the Data Inspection (Datainspektionen) and the School Federation have requirements of 2FA when it comes to managing integrity-sensitive information via the internet. For example, if you handle test results, grades or reviews in your systems, you must have 2FA for your users in order not to violate the rules. Freja eID offers smooth 2FA with the mobile app in combination with biometrics or PIN.
ELIMINATE PASSWORD MANAGEMENT
For many schools and institutions, administration of passwords is a major administrative burden. So even if you do not have regulatory requirements for 2FA the advantages of removing the passwords and replacing them with logging in via the Freja eID app are evident. In addition to large cost savings and a better user experience, you eliminate the great security risk surrounding hacking that the passwords entail.
REPLACE PAPER-BASED PROCESSES
Freja eID enables electronic signatures. Freja eID also enables long-lasting transactions. This means that you can send a request for approval – with an electronic signature – where the user has a maximum of 30 days to approve/sign. With Freja eID, you can eliminate all the processes where students bring home a document which their parents have to sign for various consents and approvals.