FREJA eID – THE eID FOR PUBLIC SECTOR
Freja eID is the only eID in Sweden approved by DIGG – the Swedish Agency for Digital Government for the quality mark Svensk e-legitimation.
The philosophy behind Freja eID is that there shall be an e-ID that works for both citizens – in wide use for all public e-services – as for employees in the public sector. This is possible through our service being able to store and manage multiple ID profiles (attributes) for an individual. In the digitizing of society, the electronic identity is central and our idea is to create a comprehensive solution around electronic identification.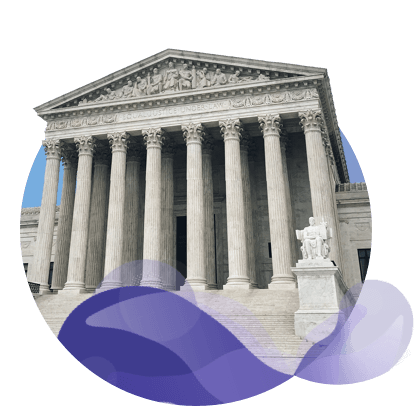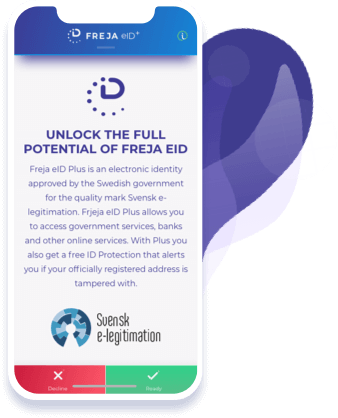 WHAT IS FREJA eID?
Freja eID is the next-generation mobile e-ID that gives back control of the digital life to the user. With Freja eID, users can identify themselves to log in, confirm purchases, make legally binding signatures and communicate securely in the digital world. Freja eID is available in three trust levels, of which the highest, Freja eID+, is approved for the governmental quality mark Swedish e-identification.
Back To Industries
WHY FREJA eID IN PUBLIC SECTOR?
FREJA eID AS AN ELECTRONIC SERVICE ID
The personal identity number is usually the identity of the individual for access to his or her private banking- and government services, whereas, for example, an employment number, or other ID concept associated with the person´s profession, may be the same individual's identity in the workplace. Our service can store and handle both of these concepts.
This means that employees does not have to use their personal identity number when they identify against a digital service in their professional practice, instead, for example, employment number or other service attribute may be used. The identity is then matched in the background and you can be sure that the right person, with the right access permission, gets access.
FREJA eID FOR CITIZENS
Freja eID is the only mobile eID approved for the governmental quality mark Svensk e-legitimation. It is thus designed according to all the requirements and standards that the state requires for a safe and secure eID.
Freja eID can be used for logging in and signing to all e-services in the public sector and is also integrated with most major integrators working towards the public sector, which makes it easy to add Freja eID as a login method.
Freja eID is part of Valfrihetssystem 2017 E-legitimering, which means that the procurement can be done easily via DIGG – the Swedish Agency for Digital Government
ADAPTED FOR DIFFERENT PUBLIC SECTOR AREAS
The requirements regarding e-identification differ in the public sector and there are technical standards as well as different federations to relate to. Freja eID is adapted and integrated to meet these different requirements for both school and higher education, health and care and for the special conditions that apply to municipalities.
OPEN FOR ID INTERCHANGING
Freja eID is an e-ID that allows ID interchanging. The mobile app Freja eID can certainly be used for access to most systems, but in some contexts ID interchanging is necessary, for example when issuing physical entry cards.
Freja eID supports ID interchanging, both technically and contractually. Because there are different forms of smart card solutions, some kind of customization will be required by the respective service provider to make an ID interchange, depending on the solution used. This can usually be done in collaboration with the system integrator you use.
CONNECTION TO SWEDEN CONNECT
Freja eID+ is part of Valfrihetssystem 2017 E-legitimering. All authorities, municipalities and county councils can now easily sign the agreement and gain access to a future-proofed e-ID linked to the e-identification issuers included in the agreement. The connection to your services then takes place via the federation Sweden Connect, which Freja eID+ is integrated with.
A federation is a group of service providers that trust one or more Identity Providers (IdP). To have been verified by an IdP gives you, in principle, access to all services within the federation. This allows to decouple online services from identification and authentication of persons who have access to these services.
Sweden Connect is also the point of contact that public actors use for the traffic within the European eIDAS system.
REFERENCES IN PUBLIC SECTOR
Several authorities have chosen to offer Freja eID – either directly, via partners or via Valfrihetssystem 2017 – and you can read about some of them below:
Arbetsförmedlingen och Bolagsverket