COVID CERTIFICATE IN FREJA eID
From 1 July, Swedish citizens who have received at least 1 vaccine dose against Covid-19 can get their Covid Certificate from covidbevis.se. This certificate is obtained via a QR code and can be stored in paper or in digital format. Freja eID is one of the trusted and approved solutions for storing the Covid Certificate in digital form.
People can use this certificate to prove that they have been vaccinated, and soon, they will also be able to store recovery and PCR test data as well.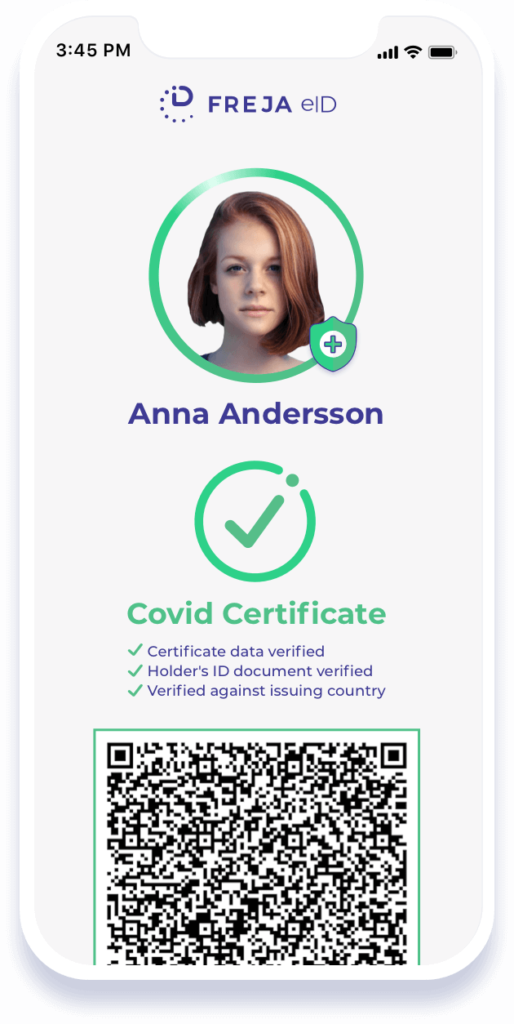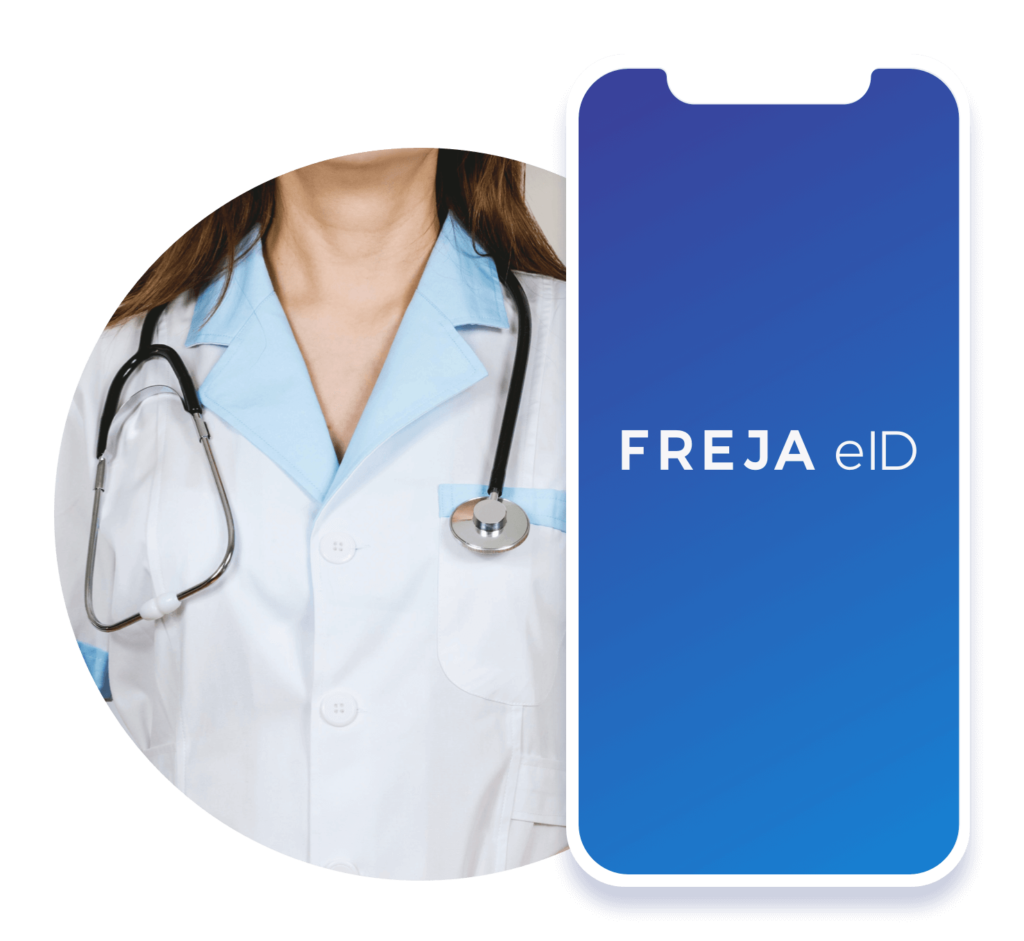 COMPLIANT WITH HEALTH AUTHORITIES
The public authorities that support the Covid Certificate in Sweden are E-hälsomyndigheten, DIGG and Folkhälsomyndigheten.
Since Freja eID is a government approved electronic identity, is an officially recognised and trusted solution for storing and displaying a person's Covid Certificate.
WE'LL HANDLE THE REGULATIONS
Once a user has added a Covid Certificate to Freja eID, it will be displayed in the app together with their personal data such as their name and personnummer making identification quick and convenient
The Certificate data that is displayed is data that we gain directly from E-hälsomyndigheten, hence it is always trustworthy. The data is managed according to our Privacy Policy and everything is done with the users consent.
Unless you plan to store the person's health data, there is absolutely zero requirement for you to worry about privacy and data handling regarding Covid Certificates.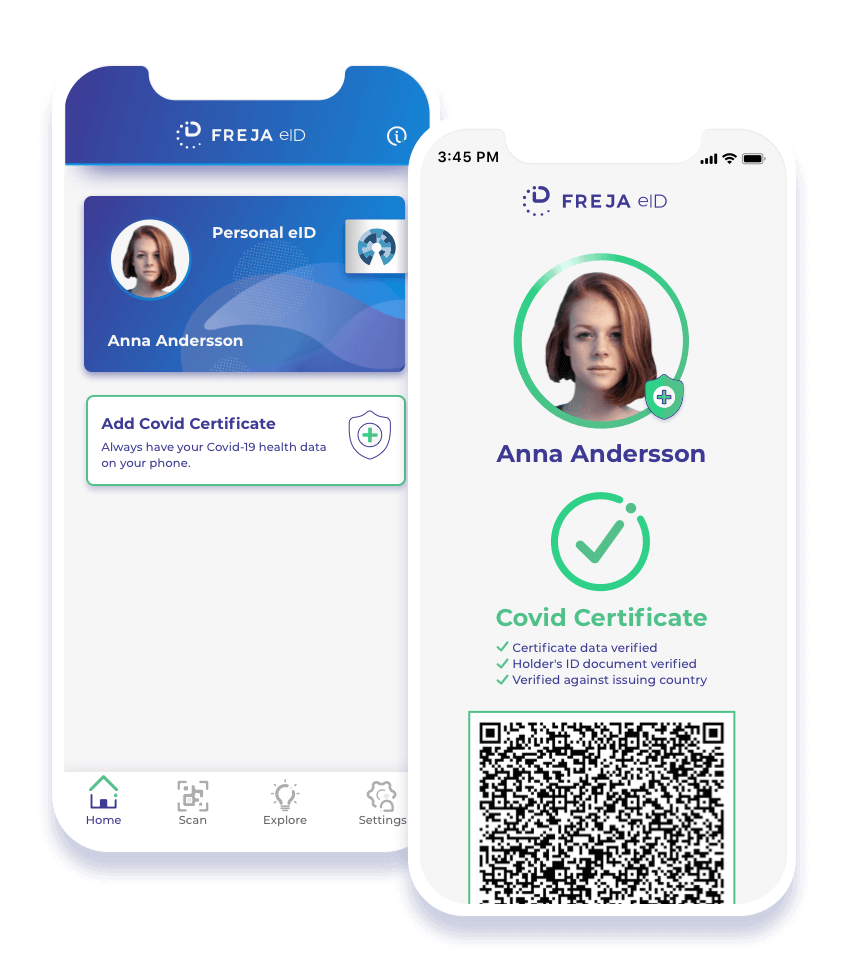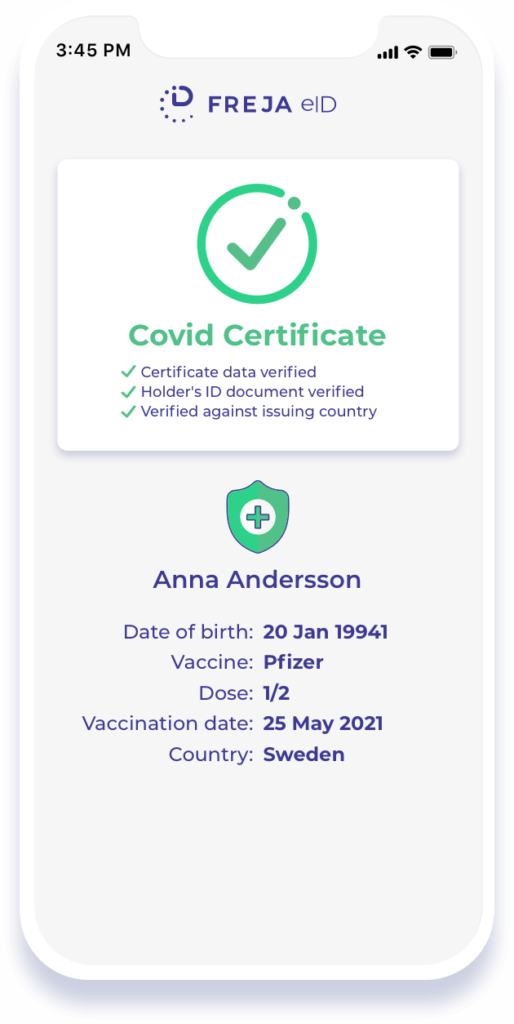 HOW IT WORKS WITH FREJA eID
The health data from the Covid Certificate is presented as text, and as a QR code in which the data is encoded.
The user can then either show their screen to prove that they have a valid Covid Certificate, or they can let their QR Code be scanned should there be a need for that data to be stored for regulatory purposes for example.
The QR Code can be scanned with any QR Code scanner, including the one in Freja eID.
MAKE THE DATA WORK FOR YOU
The value that we provide is data, and it's up to you to decide that data can best work for you. Since Freja eID allows data to be shared digitally, the possibilities to accrue value from it are endless. Especially when you consider that we are yet to realise all of the use cases of the Covid Certificate technology.
Know in advance if your customers have been vaccinated during the sale of a ticket or a reservation at your place of business. Ensure the safety of your employees should you decide to return to the office. The possibilities are endless.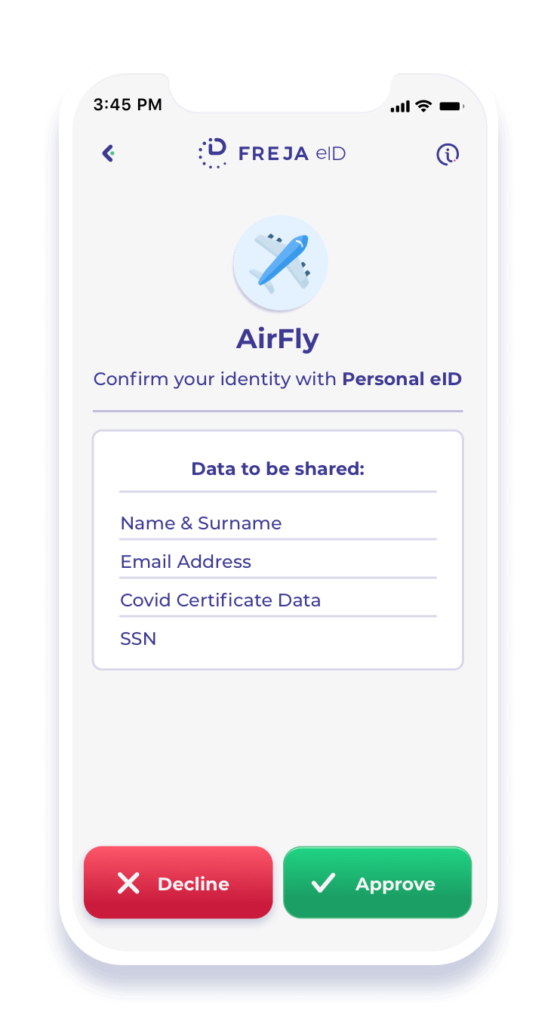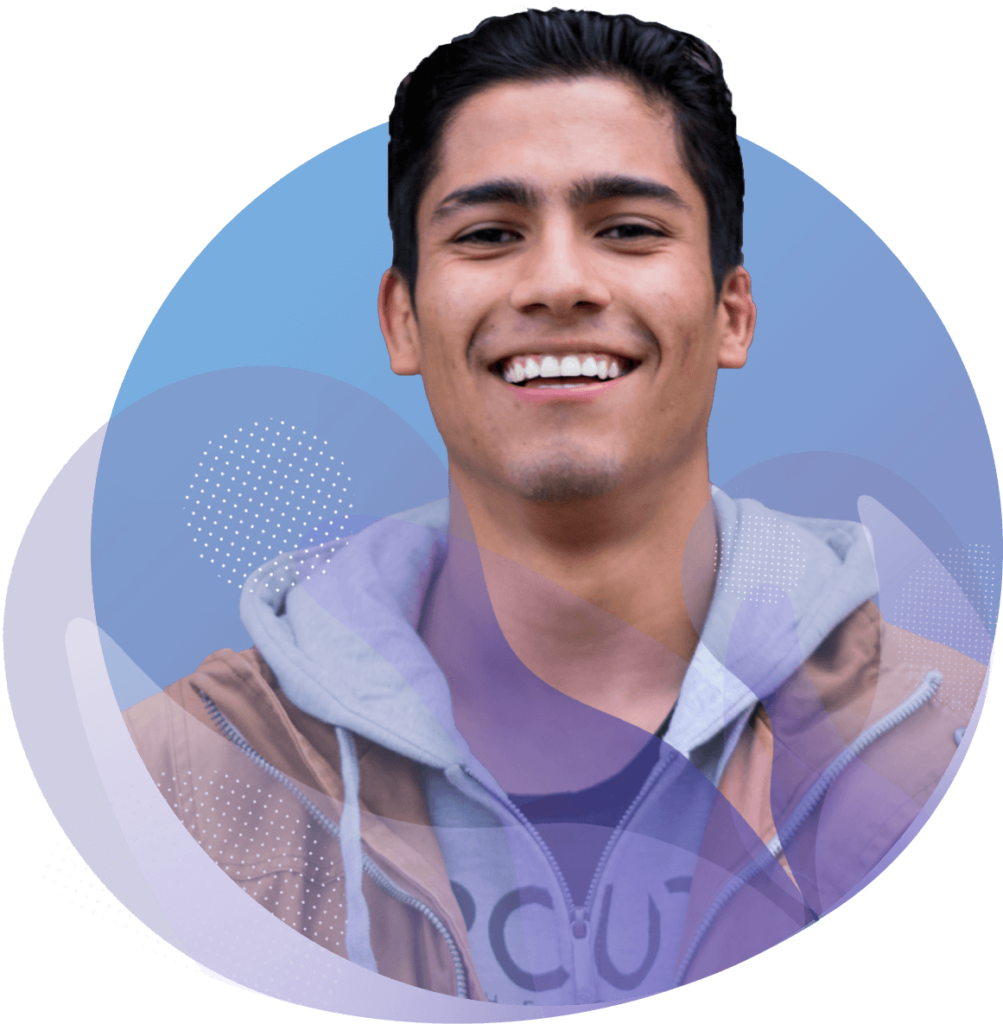 NO INTEGRATION REQUIRED
Not only do you not need to worry about privacy and health data handling, when it comes to this feature there is no integration required on either end. We will always present relevant and accurate data so that you can focus on doing business.
Just like all Freja eID functionalities, this one is also completely free for the user.
It&