REDUCE DIGITAL EXCLUSION
Today, hundreds of thousands of Swedes are being digitally excluded because they cannot or do not want to use an e-ID on their own. With innovation support from the Swedish Post and Telecom Agency, Freja eID has developed a solution – Shared Control.
An e-ID is the key to a lot in a world that is rapidly being digitised. It makes life easier in many ways, but at the same time it can feel scary and risky for those who feel insecure about the technology. This has led some to choose not to obtain any e-ID and thus be excluded from things the rest of us take for granted.
Now you can help reduce digital exclusion by offering Freja eID as an identification method and electronic signature in your e-services!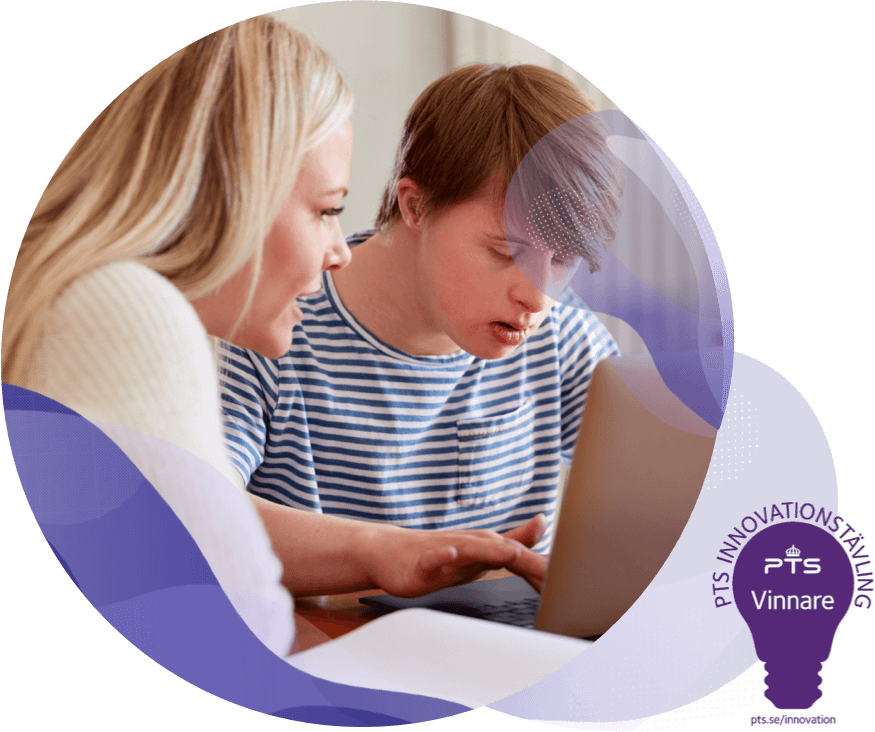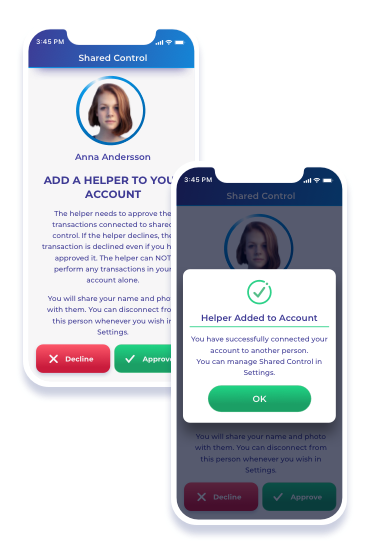 THIS IS HOW SHARED CONTROL WORKS
With Shared Control, two individuals agree that one should help the other when it comes to using an e-ID. After they have both activated the function, the helper or assistant will receive a notification in their Freja app every time the user logs in somewhere or makes an electronic signature.
In order for the transaction to go through, both parties must approve in their respective Freja apps. If the assistant sees that there is something wrong or suspicious, he can reject the transaction and any mistakes are thus averted in real time.
Shared control is based on a voluntary collaboration between the user and the helper. This can be a caretaker, a relative or someone else that the user trusts. This connection can be terminated at any time by both users and assistants.
Read more about the function in the FAQ section.
SHARED CONTROL IS INCLUDED IN YOUR FREJA AGREEMENT
When you integrate your e-services with Freja eID, Shared Control is included automatically. You do not need to activate it for your users or make any extra integration.
Shared Control is based on the user having their own legal capacity and having a legal right to make transactions with their e-ID. The assistant's approval or denial of a transaction is thus a matter between these two parties – not between the user and you as a trustworthy party. This means that from the perspective of you being a Relying Party a transaction with Shared Control looks like any other transaction.