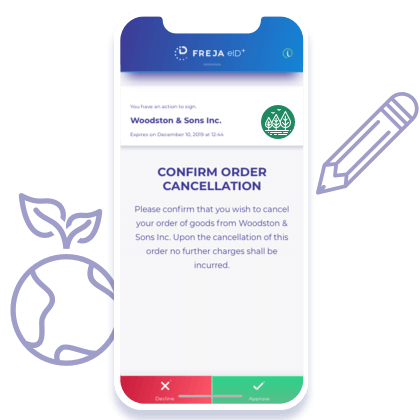 USE FREJA eID TO REPLACE PAPER-BASED PROCESSES
On average, over 200 kilos of office paper are used per person and year for agreements, letters, offers, documentation, and everything else we are still handling with paper-based processes. It is not sustainable, neither from an ecological or economic perspective.
With Freja eID, you can basically replace all paper-based processes with a few exceptions where the law requires signature on paper. By having securely identified users, you can migrate all your paper-based communications to a digital environment and by allowing the user to make legally binding electronic signatures with Freja eID, you can also replace all paper-based contract management with a digital solution.